We are often approached by our customers asking why we do not use glass for our bottles. We have deliberately chosen not to use glass for our bottles. On the one hand, we cannot do otherwise, because glass cannot be combined with HPP technology. The water pressure would cause the glass to burst into thousands of pieces. On the other hand, because glass is often still very harmful to the environment due to remelting. Fortunately, we have a very good alternative: we would like to introduce to you: our environmentally conscious bottle and we like to introduce it to you step by step: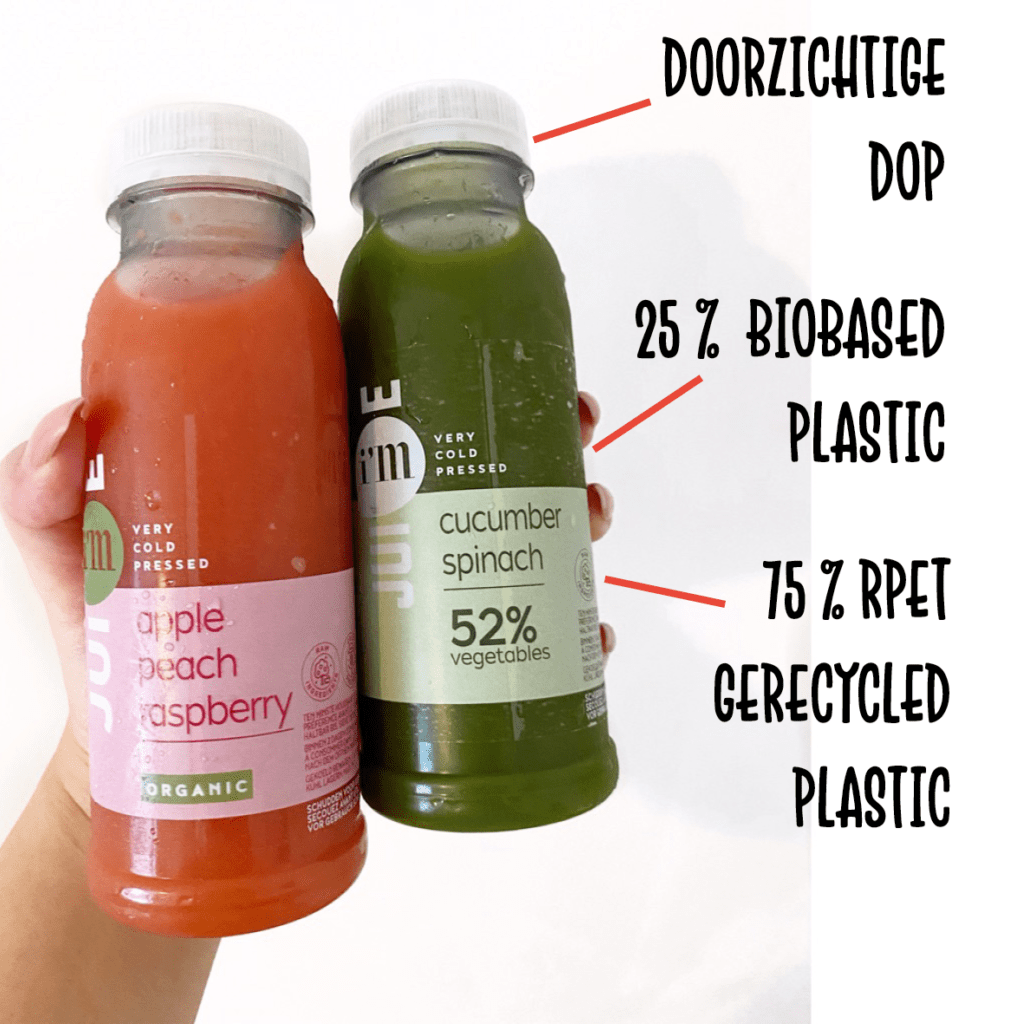 We deliberately opted for a transparent cap for our bottles. As a result, no chemicals were needed to color the cap.
25% of the actual bottle consists of biobased plastic, this is also called plant-based plastic. Biobased plastic consists of renewable material such as sugar cane waste and is completely biodegradable.
75% of the bottle consists of RPET. RPET stands for recycled PET (PET is the plastic that is used to make drinking bottles). This recycled plastic can be reused up to five times.
All in all, our bottle is in total a very environmentally conscious bottle and we are very proud of that! Of course, after drinking it empty, he prefers to be part of the separated waste  flow for plastic, many municipalities have now also set up a separate waste flow for this.