We love discounts and so do you! We want to make JUIZS as accessible as possible for everyone. That is why we regularly run discount campaigns and give high discounts on our subscriptions. View our current discount code here.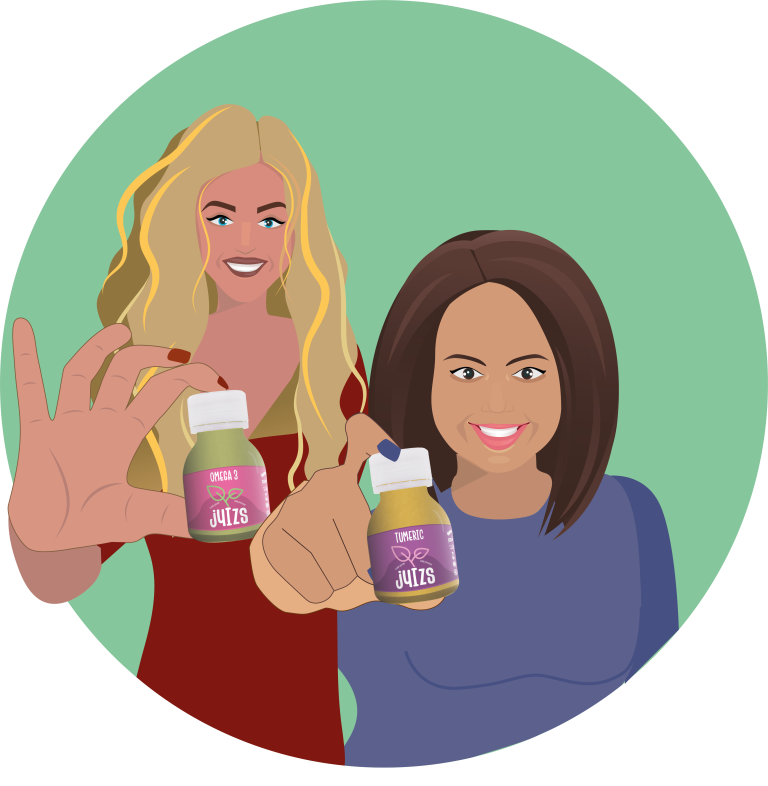 With a JUIZS discount code you have a detox juice cure one month and our monthly package of shots just a little cheaper the next. So keep an eye on our instagram feed to see which discount code currently applies, because we alternate here!
THE R IS BACK INTO THE MONTH: GET HEALTHY INTO AUTUMN
The R is back in the month again, so that means flu season is upon us again. A detox juice cure helps you to remove all already built-up waste products, so that you are less susceptible to flu and other viruses.
We do realize that a juice cure is a bit more difficult when it gets a bit colder outside. That is why a JUIZS till dinner juice cure is ideal: you can still take one hot meal a day! We have developed a special till dinner winter edition recipe book for you for inspiration. And that's not all, with the 5 day and 7 day juice cure you will also receive a free personal nutritional advice conversation!
The autumn months mean till dinner discount at JUIZS!
On all till dinner juice cure packages in the webshop (with the exception of the subscriptions) no less than 20% discount!
Discount code: RINDEMAAND
(joined together, without spaces or hashtags).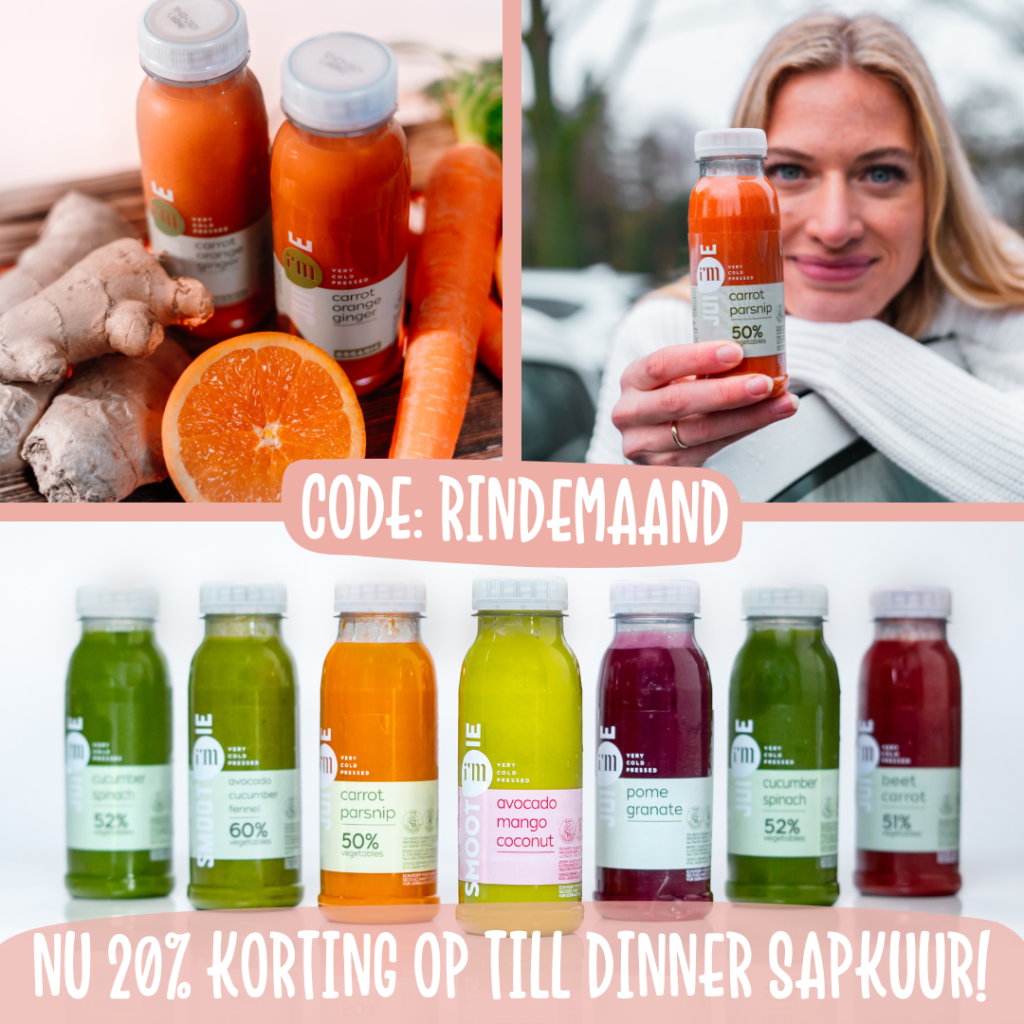 Coaching

3 days juice cleanse

Entry level - Detox - Coaching
THE WOMEN BEHIND JUIZS - PERSONAL ADVICE & COACHING
It sometimes can be super hectic at JUIZS, but the super enthusiastic reactions we receive from our customers, that is really the icing on the (imaginary!) cake for us!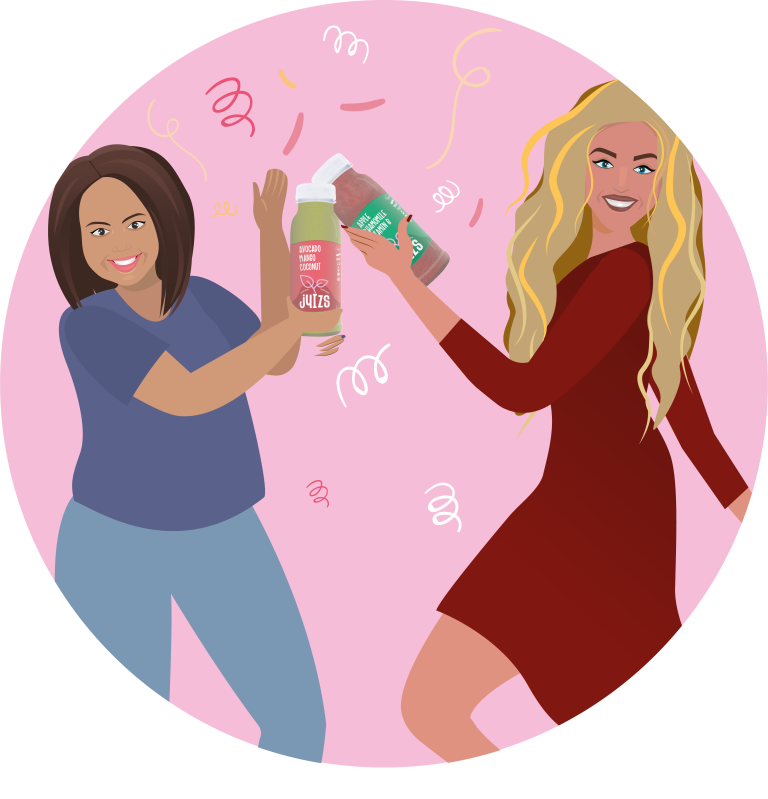 WHY A

DETOX JUICE CLEANSE
Review Sanne
Super satisfied with the JUIZS detox cure. By With the new personal guidance through video calls, WhatsApp and the mail, Sylvia and Audrey are immediately ready for you. They know what they are talking about and have helped me through the five-day cure!
Review Heidi
The juices are tasty, the detox does what it says it will. After 2 weeks of cures (including build-up and breakdown) I have lost 6 kg, my body feels more balanced. I am a satisfied customer. Thank you for the great experience. I'll be happy to come back.
Review Chantal
I have now done 2 times the 5 day detox juice cleanse and felt so much better after both times. You just find yourself giving your body a reset during those days. I also use the ginger shots every day. You only have one body, be gentle to it!
Review Eva
Good and tasty juices. Pleasant personal service and coaching. Detox in this way is effective and easy to maintain!
JUIZS IS MORE THAN A JUICE