We love discounts and so do you! We want to make JUIZS as accessible as possible to everyone. That is why we regularly run discount promotions and give high discounts on our subscriptions. On this page you will find more information about discount codes from Juizs and the story behind Juizs. View our most recent discount codes here.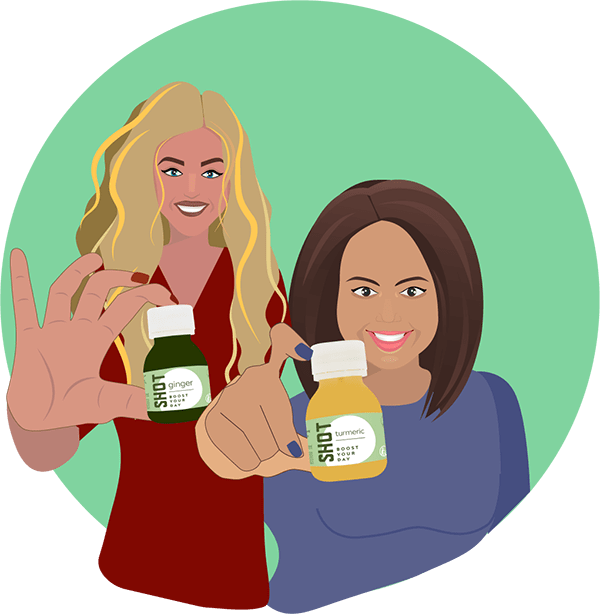 When using the JUIZS  discount codes,  you will get your 3, 5 or 7 day juice cleanse, your DIY package, or your monthly packages of shots against a great offer.
Our current promotion has the following discount code:
#juizs4everyone
With discount code #juizs4iedereen YOU will receive a 20% discount on your package of your choice and we give FREE juices to the Dutch "voedselbank". Please note: the discount code includes a hashtag and is not valid in combination with other discount promotions.
At JUIZS you don't do a detox juice cleanse alone! We realize very well that not eating for a few days can be challenging. That is why Juizs offers Detox Coaching and Sylvia & Audrey are there to help you through the detox. We have developed special coaching programs for each juice cleanse.

FOUNDER JUIZS - NUTRITIONAL ADVISOR - YOGA TEACHER
I am already 40+, ssst !!, and I am the founder of JUIZS who bought JUIZS from a yoga school  at The Hague at the time when the brand was  still called differently.
I have always had a passion for a healthy lifestyle; as a child, I used to cut out recipes from my mother's Libelle for my own healthy recipe book and since my college days, I have been teaching at gyms.
I am certified as an orthomolecular nutritional advisor, orthomolecular detox consultant, hormone factor consultant and as a (power) yoga teacher. Next to that, I am a huge fan of intermittent fasting (IF) and I try to plan a detox juice cleanse every quarter. I have integrated a healthy lifestyle well into my lifestyle, but that does not mean that I never cheat. I can really enjoy a nice glass of wine or a nice meal with friends and family.
I have been working for JUIZS since 2018 and I actually have a kind of jack of all trades role: I answer all the questions from our customers, process all the orders and keep a close eye to the stocks levels. Next to that, I am also a mom of 2 kids.
If I am really honest, I sometimes find balancing a healthy lifestyle quite difficult with a young family. I have had quite a struggle with dieting in the past and have really tried everything. A detox juice cleanse from JUIZS really helps me to reset my lifestyle and helps me to say no to sugar and savory and to start to eat healthy again.
In my spare time I enjoy having drinks with friends, dancing at festivals, shopping with friends, camping and having fun with family. My guilty pleasure? You name it, either sweet or salty, just anything that does not fit the tag "'healthy".

JACK OF ALL TRADES - CUSTOMER SERVICE JUIZS -MOM OF 2 KIDS
Coaching

3 days juice cleanse

Entry level - Detox - Coaching
THE WOMEN BEHIND JUIZS - PERSONAL ADVICE & COACHING
It sometimes can be super hectic at JUIZS, but the super enthusiastic reactions we receive from our customers, that is really the icing on the (imaginary!) cake for us!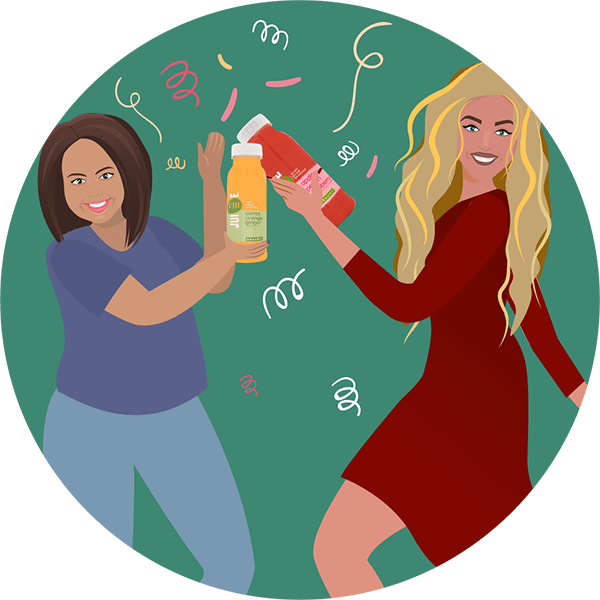 WHY A

DETOX JUICE CLEANSE
Review Chantal
I have now done 2 times the 5 day detox juice cleanse and felt so much better after both times. You just find yourself giving your body a reset during those days. I also use the ginger shots every day. You only have one body, be gentle to it!
Review Jessica
Not only have I lost four kilos, but my skin has also improved significantly.
Review Eshie
Great cleanse! Fast delivery and the juices were delivered chilled. Delicious juices, good to keep up. I am very satisfied!