Detox juice cleanse 5 days
Everything you need to know about the five-day juice cure!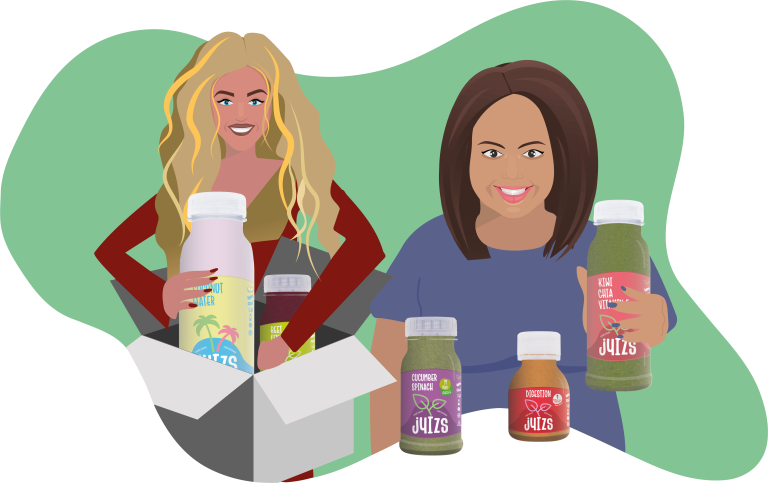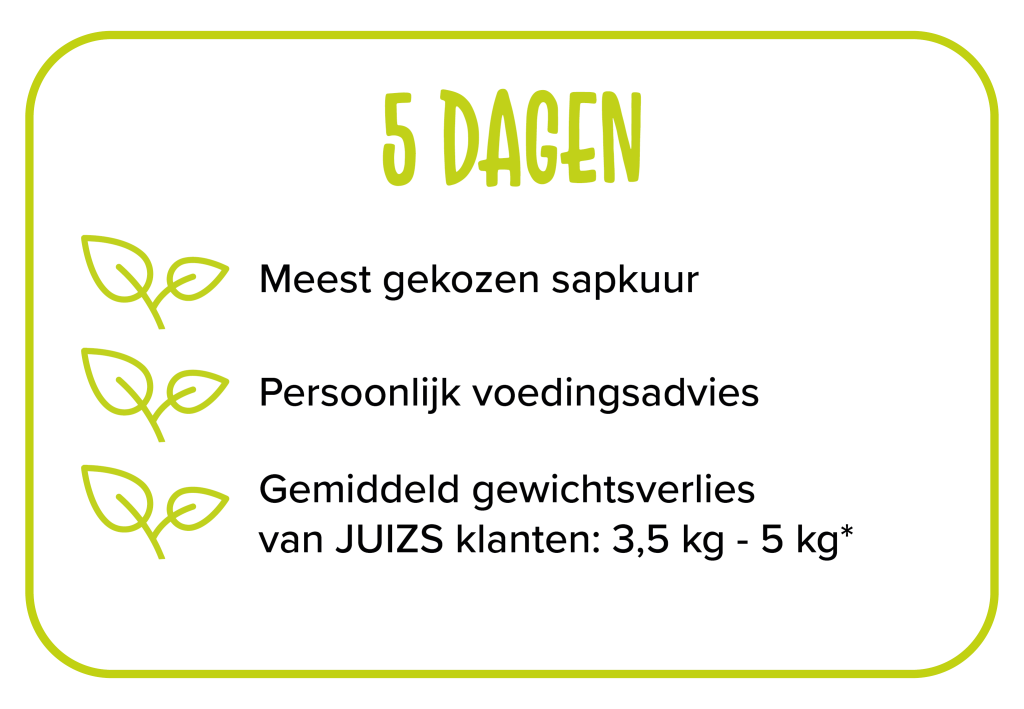 Most of our clients opt for our five day detox juice cleanse, either during the work week or they plan it as a midweek with the weekend added.
During the five-day detox you will receive an invitation to schedule a personal nutritional advice with one of our orthomolecular nutritional advisors. This is unique: JUIZS is the only juice cleanse provider that offers this service. During the nutritional advice you can ask all your questions about the juice cleanse and about how you can continue a healthy lifestyle after your juice cleanse. Because that's what we believe in: that a JUIZS juice cleanse can really work as a reset to a healthier lifestyle!
ARE YOU GOING ALL DAY OR TILL DINNER?
At JUIZS we have the five-day juice cleanse in an all day variant and a till dinner variant. There is always a detox juice cure that suits your wishes and lifestyle!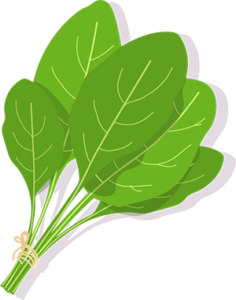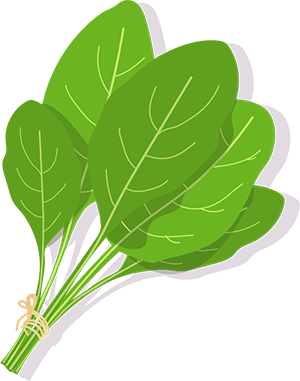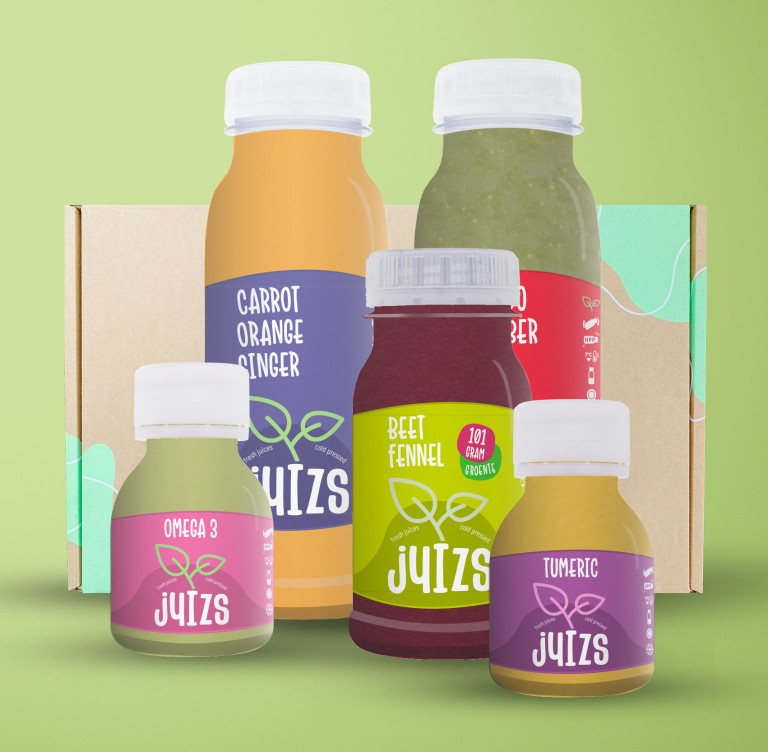 The Till Dinner is our mild juice cleanse, ideal if you want to continue exercising during the juice cure or if you have a heavy, physical job. You can still have one low carb, vegetarian meal a day? Need inspiration for dishes? We've got your back, you will find it in your package.
What do our customers say about the juizs 5 day juice cleanse?
I did a detox cure for the first time in my life and then you want to do it right. I'm glad I came to Juizs. Delicious juices that ensured that I was not hungry. The recipes for the build-up and build-up days and the till dinner recipes are delicious and come back on my plate even more often! The conversation with Sylvia and the possibility to app with questions were a real plus for me. I will definitely follow a detox cure more often and of course I will do this at Juizs! Sylvia and Audrey, thank you for this positive experience with the detox. Keep it up, you'll definitely see me again.
GOOD RESET
The juices were nicely balanced between fruit and vegetables. The flavors were even very tasty! Because of the variety of juice/smoothie and shots I was never really hungry. It's called me a nice reset to
ABSOLUTELY RECOMMEND A JUIZS JUICE TREATMENT
I regularly do a juice cleanse and I really like it. The juices are all very tasty from Juizs, after a few days you will feel good again and you will lose a few kilos. Good start if you want to lose something again. An absolute must!
5 DAYS SUPER DELICIOUS JUICE CURE
Very good experience, fast response to whatsapp, the mail and an informative coaching conversation. The juices and smoothies were delicious and the juice cleanse was very easy to maintain. I feel energetic again and have lost weight too!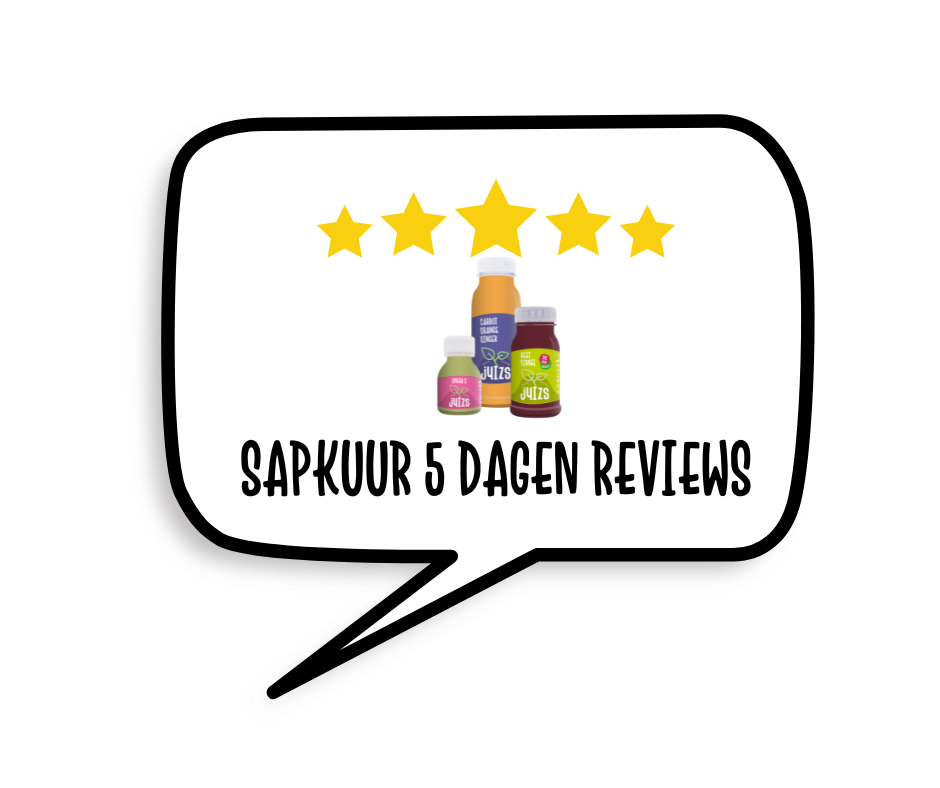 Please find enclosed an overview of the most frequently asked questions about our 5day detox juice cleanse. If your question is not listed, feel free to ask us!
INTERMITTENT

FASTING (IF)
The longer the Intermittent Fasting (IF) period lasts, the greater the chance of health benefits.
Much research is being done into the health benefits of Intermittent Fasting (IF). One of these is boosting the fat burning progress. Do you want to learn more about this? You can find out more in the blog below!
This is really interesting, how influences intermittent fasting my metabolism and fat burning?