Detox juice cleanse 3 days
Everything you need to know about our three-day juice cleanse!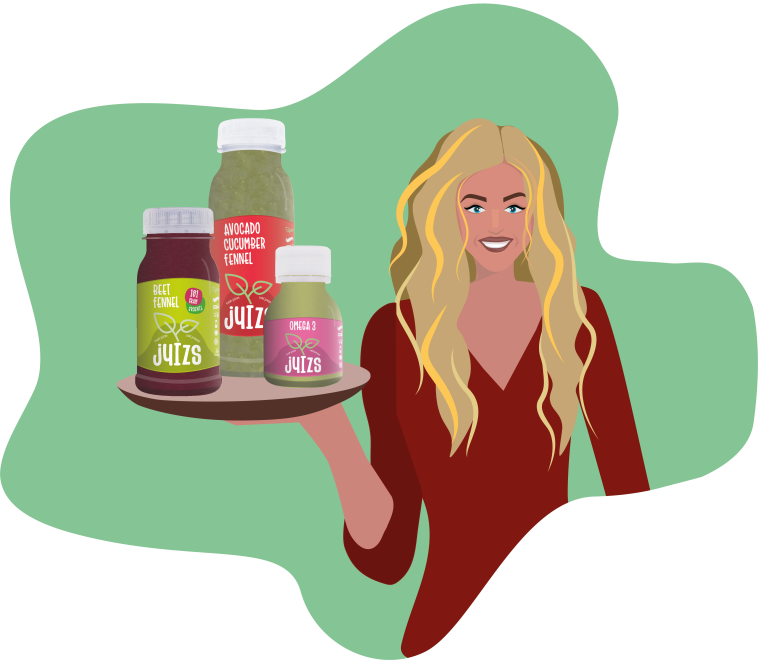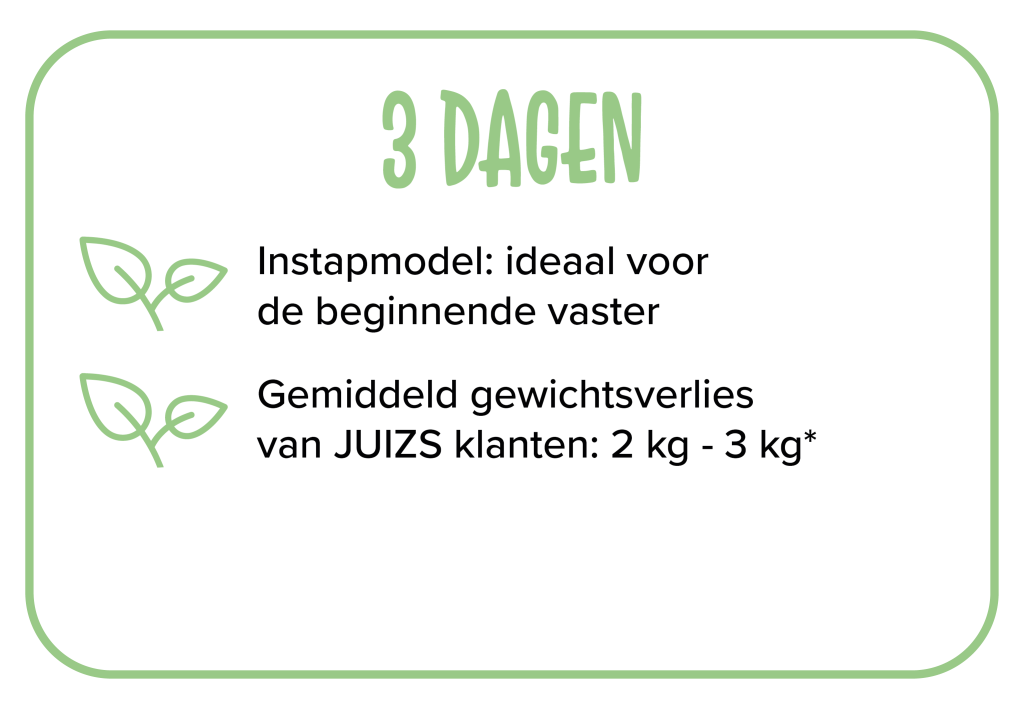 Our three-day juice cleanse is our entry-level juice cleanse. We recommend the three-day juice cleanse if you have never done a juice cleanse before or if you normally find it very difficult not to eat for several hours in a row.
ARE YOU GOING ALL DAY OR TILL DINNER?
At JUIZS we have the seven-day juice cleanse in an all day variant and a till dinner variant. There is always a detox juice cure that suits your wishes and lifestyle!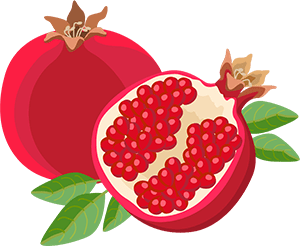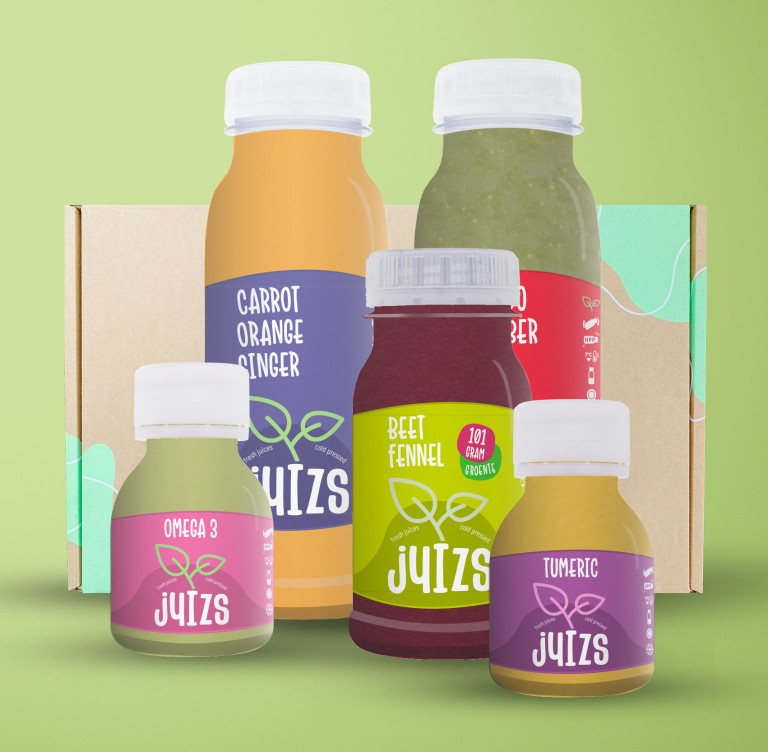 The Till Dinner is our mild juice cleanse, ideal if you want to continue exercising during the juice cure or if you have a heavy, physical job. You can still have one low carb, vegetarian meal a day? Need inspiration for dishes? We've got your back, you will find it in your package.
What do our customers say about the 3-day juice cleanse?
DETOX FOR DUMMIES.
Good juices and fine guidance for building up and breaking down. It was the first time I did a detox, but I will definitely do this more often!
GOOD FEELING!!
Had a 3 day detox All Day as the first order. liked it! The juices were tasty and miraculously I didn't feel hungry. On day 2 I already noticed that it was a lot calmer in my stomach (and intestines). Definitely going to try again soon!
JUICE TREATMENT IS TOP
I felt great after the cleanse and it still helps me not to completely empty the delicious buffet at my holiday address. Nice side effect, I lost three kilos. And this was a three day detox. Have already ordered my juices for after my vacation.
JUIZS TOPPER
After trying many juice cleanses, this one was the tastiest and it was also nice to get recipes for the build-up.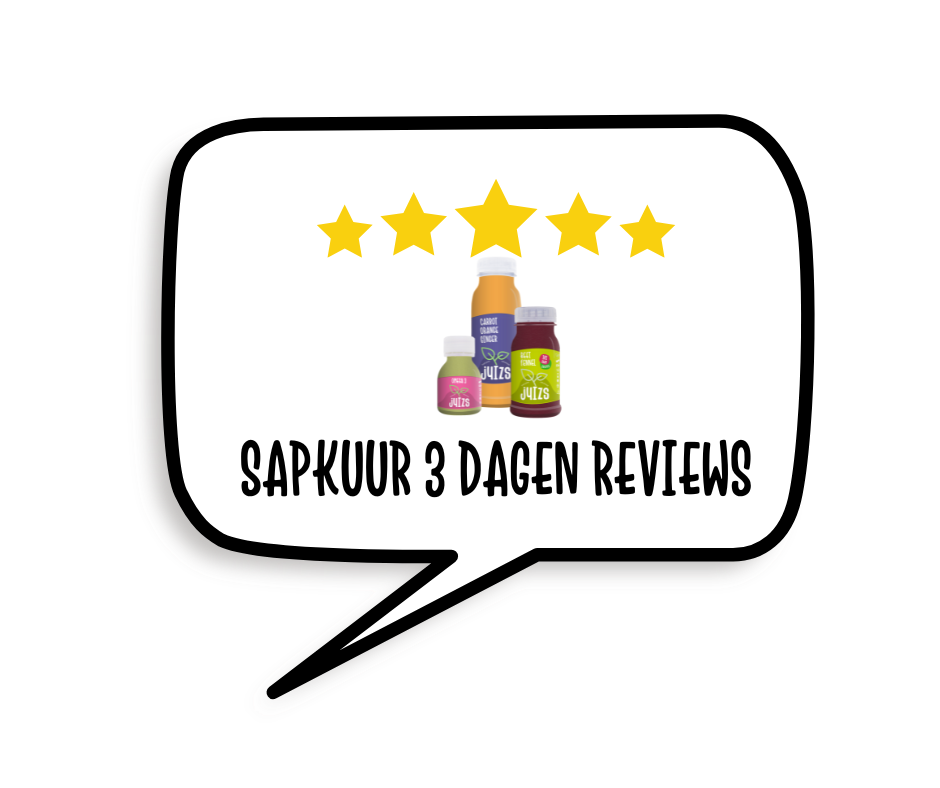 Attached is an overview of the most frequently asked questions about the three-day juice cleanse. If your question is not listed, don't hesitate to ask us!
WHY A JUICE CLEANSE FROM

3 DAYS?
A detox juice cleanse is actually like pressing the reset button on your body. You do not burden your body with the processing of food for a short period of time. This concept is also known as intermittent fasting (IF).
With Intermittent Fasting (IF) you actually extend the period in which you let your body recover. This gives your body a chance to clear up low-grade inflammation. In the days that you do not eat, you automatically use your reserves (glycogen and fat). As a result, most of our customers lose 1/2 – 1 kilo per day.
Much scientific research is being done into the health benefits of fasting. For example, the effects of autophagy, the process of cell cannibalism. This occurs after a fasting period of 72 hours, which is 3 days. Read more about it in the blog below!
Autowhat? What is Autophagy? Can you tell us more about that?