Red fruits and citrus fruits are known for their high vitamin C content. The Acerola cherry is one of the fruits that tops the list of all products with the highest vitamin C content. Together with the cold-pressed blackcurrant, strawberry and grapefruit, this makes this shot a real Vitamin C booster and you can easily get your RDA of vitamin C!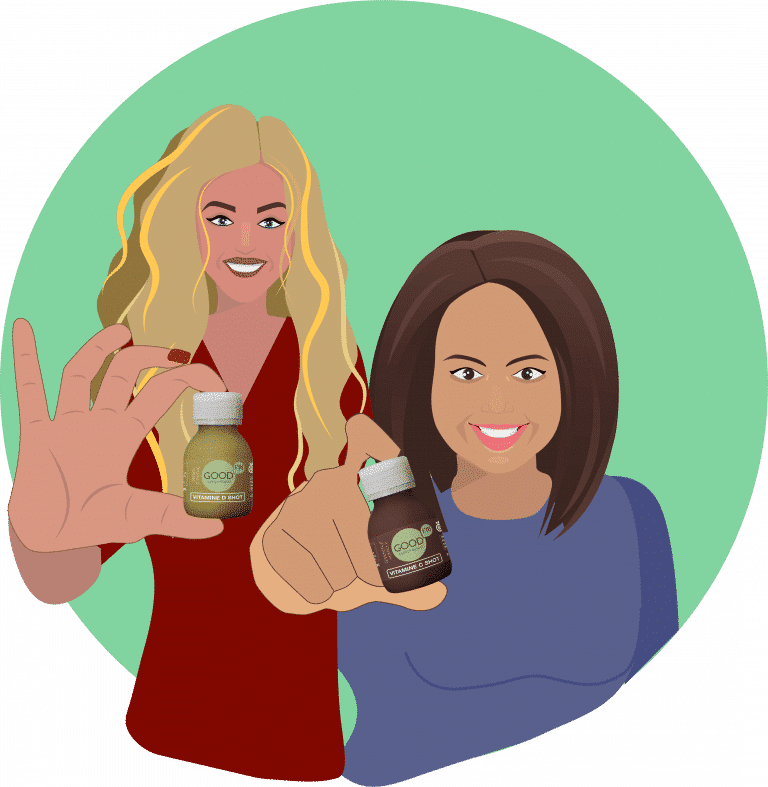 Curious about our Vitamin C shots? Discover this package in 360°.


3 FACTS ABOUT THE
ACEROLA CHERRY
1
The acerola cherry is actually a berry. This berry grows mainly in South America. The Acerola tree can grow up to 6 meters tall. Because its berries look like a cherry, they are also called the acerola cherries.
2
The acerola cherry is a real vitamin C booster. Vitamin C is the strongest antioxidant we know. A few grams of this berry is equivalent to as much vitamin C as one kilogram of oranges.
3
The acerola cherry is mainly known for its high vitamin C, but in addition to vitamin C it also has: Vitamin A, Vitamin B1 and Vitamin B2, Magnesium, Magnesium, Calcium, Iron and a little protein. A real superfood!
Vitamin C is an antioxidant that supports your resistance and fights free radicals. In addition, vitamin C supports the connective tissue in your skin. Daily intake of vitamin C, preferably from your food, cannot be missed in a healthy lifestyle!