Yes, you got your JUIZS Balance Box! Are you curious about when to drink the juices? Check the schedule here!
On this page you will also find some extra tips on how to optimally use the balance box.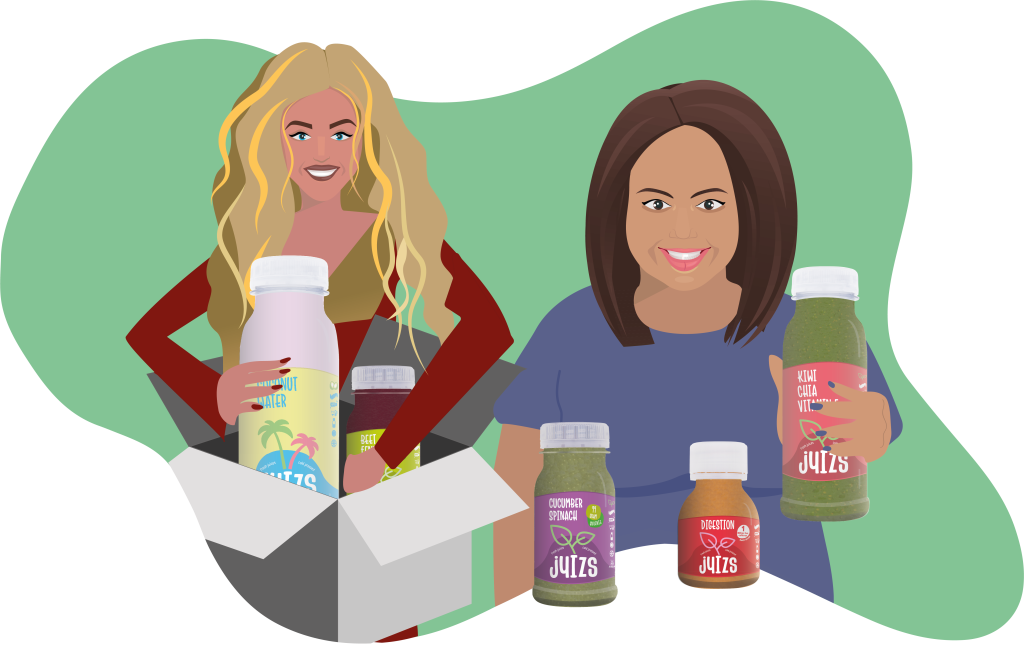 The JUIZS Balance Box can be used in many ways:
As a moment of pause after a period of a lot (and often less healthy food);
Like the juice day in the form of Intermittent Fasting where you plan one juice day every week
As a try-out for a real detox juice cleanse of several days.
With the balance box you can drink a juice or smoothie every 2 hours. You follow the schedule below: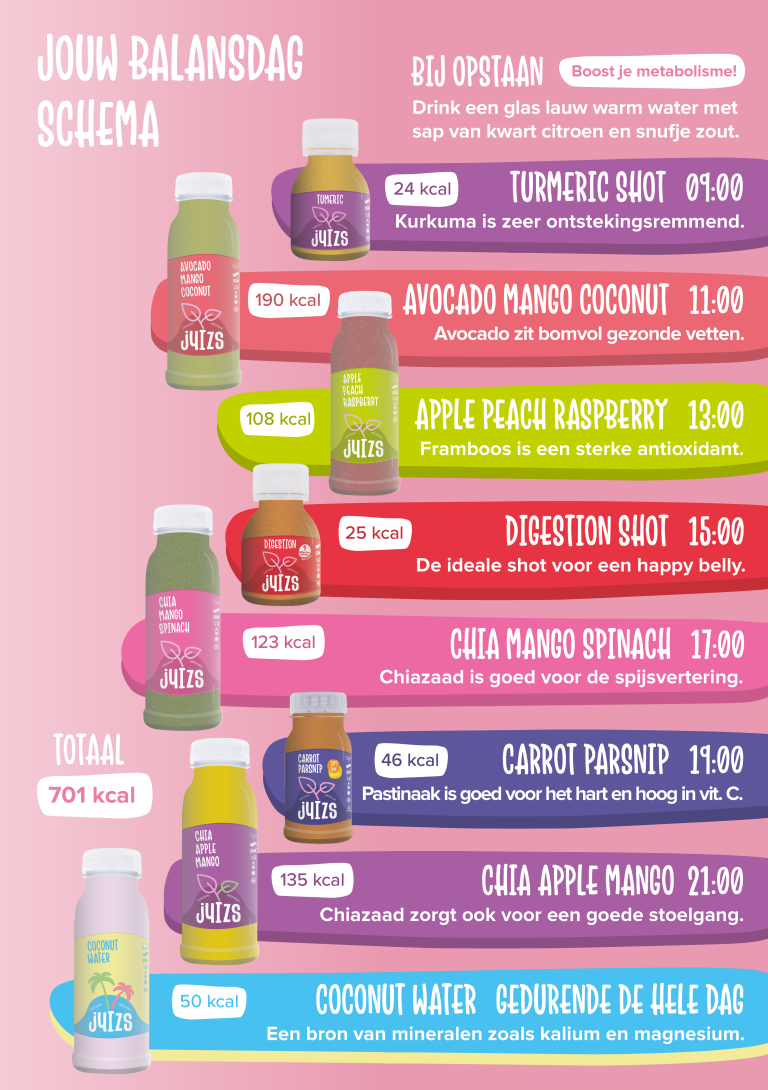 With our tips & tricks it will be easier to keep up with the balance day:
Try to eat light the day before your balance day, preferably vegetarian and low in carbohydrates;
Since alcohol is toxic to your body, it is best to leave it alone for a while before your balance day;
Drinking a lot of water during the balance day is actually a very good idea! Green tea and tea made from fresh ginger or mint are also allowed. Ideally you leave the coffee out for a day
It sounds really stupid, but try to chew your juices; Pour your juice into a soup bowl and "eat" it with a spoon;
Avoid eating housemates and just then go for a walk outside. Raw food is your escape if you really need to eat something. But you'd rather stay strong, it's only 1 day after all!