Welcome to the friends of JUIZS page! Do you also want to save points for an additional discount? Then read on quickly and start saving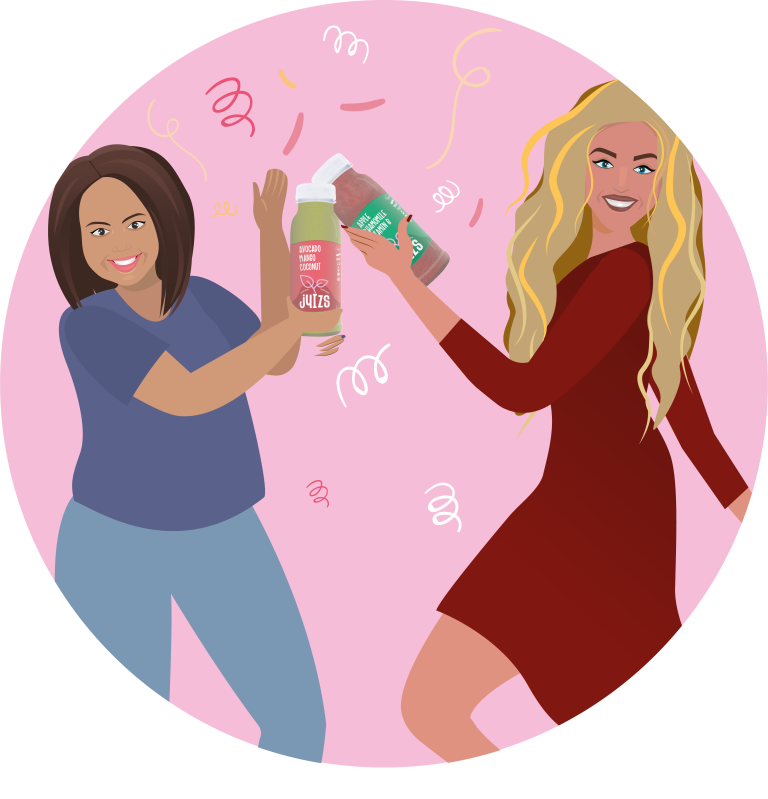 Blue "Friends of JUIZS" Button
Everything about collecting and redeeming your JUIZS points can be found in your "FRIENDS OF JUIZS" account.
This account is separate from your order account and can be found via the blue button 'FRIENDS OF JUIZS' at the bottom left of the homepage of our website. On the mobile you only see a blue button with our JUIZS logo.
SAVE
When you log in to this account you automatically save points when you place an order. Please note that you use the same e-mail address as registered for the points system.
You can collect extra points by:
– register your date of birth for a birthday present
– post a review
– post a video
– follow us on Instagram and Facebook
– add a photo
→ You can also find a link in this account to send to family and friends. These will then receive a discount on their order and you will receive extra points. A real win-win situation!
REDEEM
You can also redeem the collected points via this account for a direct discount. You will then receive a discount code via email which you can enter on the payment page when ordering.
Subscriptions are an exception to this.
Do you have a subscription and do you want to deduct the discount from it? please send us a message via email ([email protected]) or WhatsApp (06-12929764) and we will arrange this for you.
ANY QUESTIONS?
Do you still have a question? Mail to [email protected] or WhatsApp to 06-12929764.