We know you love discounts and so we do! Throughout this month we will put our shots in the spotlight. Take out a shots subscription NOW with discount code #shotsmaniafree and you will get the first month completely FREE! Yes, you read that right, you pay nothing for the first month, nada, noppes!
If you think taking out a subscription is just a bit too much, opt for a 20% discount on a one-off monthly package of your favorite shots! Use the discount code #shotsmania as couponcode at the check-out page.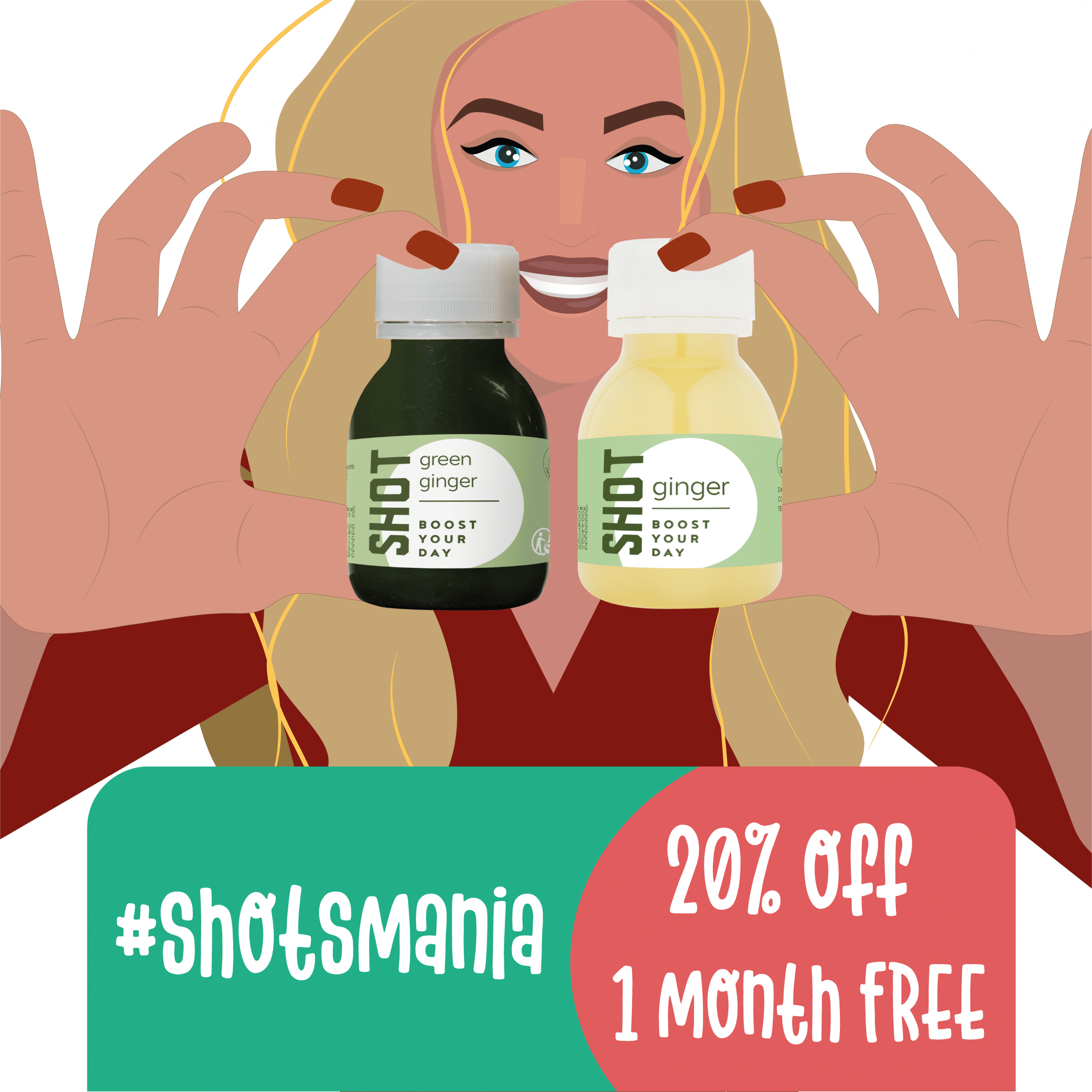 DISCOUNT CODE #SHOTSMANIA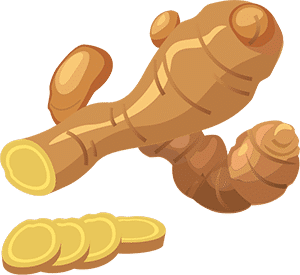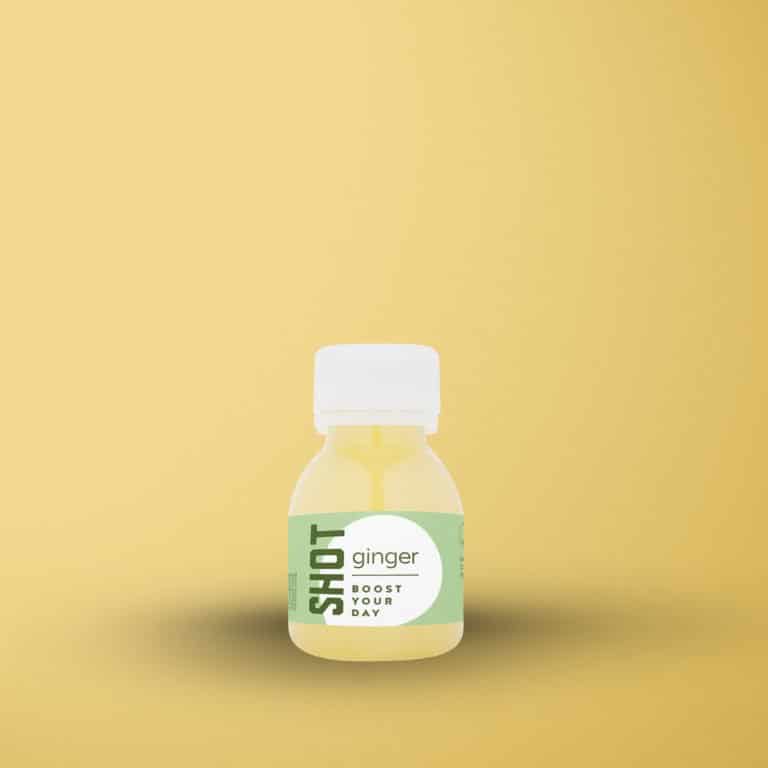 SHOTS SUBSCRIPTION: ALWAYS 20% OFF + NOW FIRST MONTH FREE!
Subscribe this month to one of our monthly packages of shots, and you will get the first month completely free. Use the discount code #shotsmaniafree for this. In addition, with a shots subscription you always get a 20% discount on the regular price! At JUIZS you take out a shots subscription for at least 4 months, after which you can always cancel without obligation. When using the couponcode #shotsmaniafree, you will receive the first month of those 4 months as a gift from us! You will receive a package of 3 boxes of shots from us every month, each with 12 pieces; so 36 pieces in total. This is more than enough for 1 shot per day for a whole month. Choose each month the flavor you would like to receive this month. Switching to a different flavours each month is not an issue.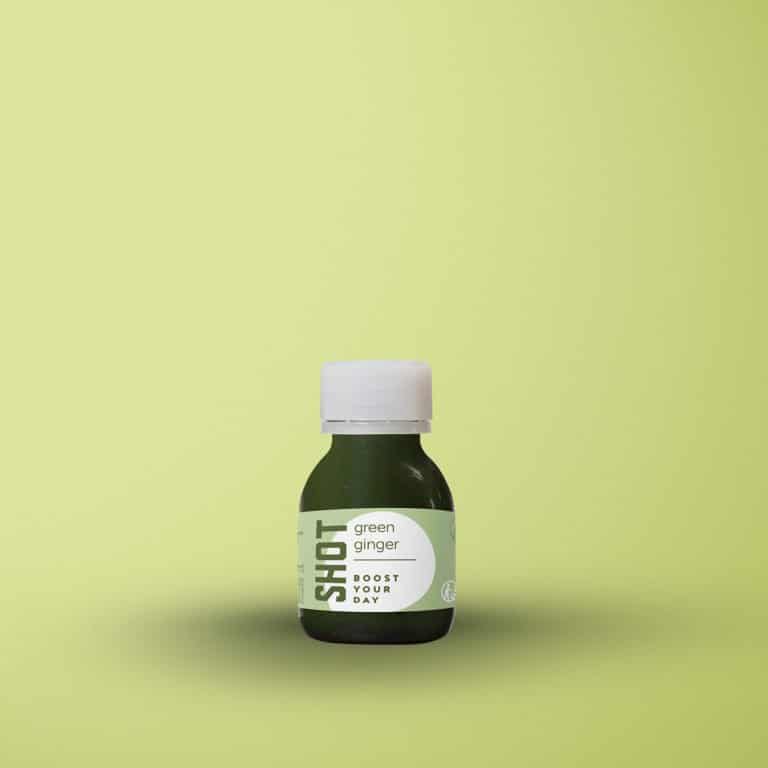 SINGLE MONTH PACK SHOTS: Holiday 20% OFF!
If you think that taking out a JUIZS shots subscription is just a bit too soon, use the discount code #shotsmania for a 20% discount on a monthly shots package of your choice. Make sure you enter the discount code including hashtag. We have 5 different shot packs for you to choose from: Ginger Shots, Green Ginger Shots, Turmeric Shots, Vitamin C Shots, Vitamin D shots and our Grand Selection shots with a selection of shots. You will receive 3 boxes of shots in a monthly package, each with 12 pieces; so 36 pieces in total. This is more than enough for one shot a day for a whole month.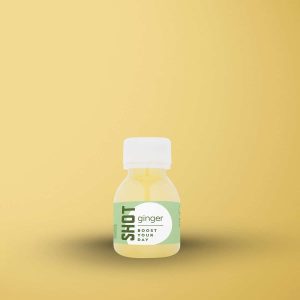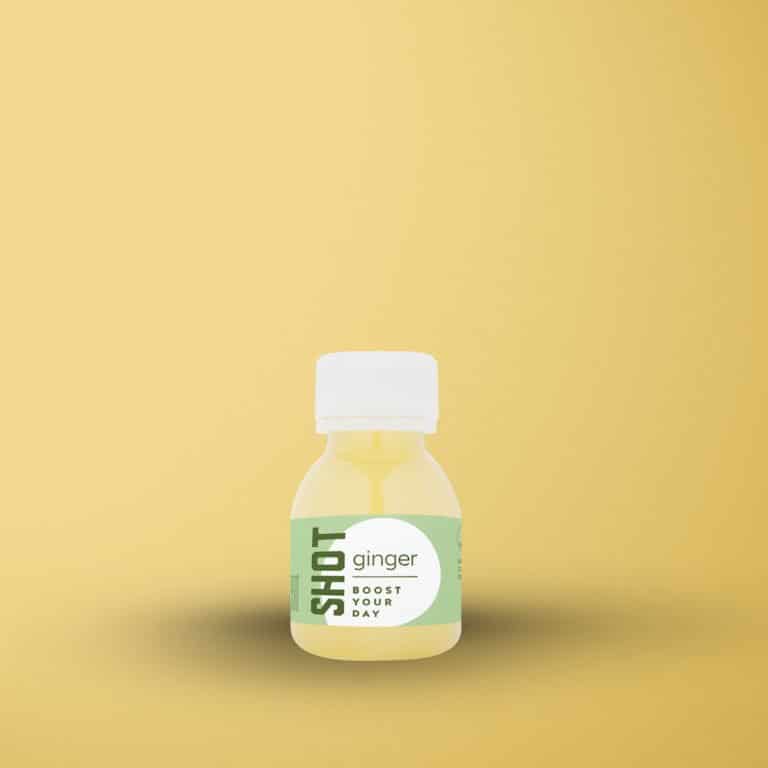 Power boost from cold-pressed ginger. Ginger is known as a natural fat burner. Ginger is known to be very good for the stomach and intestines. It also ensures that the nutrients are better absorbed, up to 200%.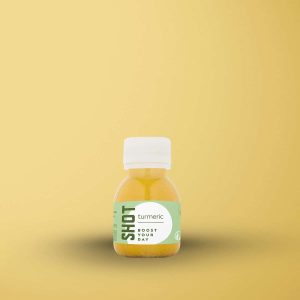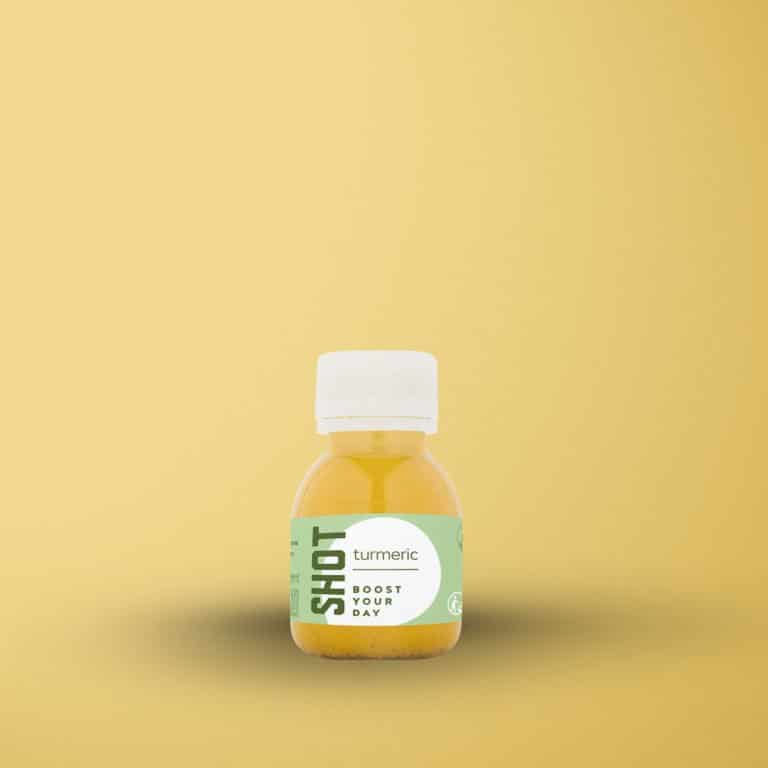 Power boost from cold pressed turmeric. Turmeric tail is known as nature's medicine mainly because of its powerful anti-inflammatory effect. That is why it fits perfectly in a detox juice cleanse, but is also the ideal shot if you often have inflammation complaints. The black pepper in the shot activates the beneficial effects of turmeric.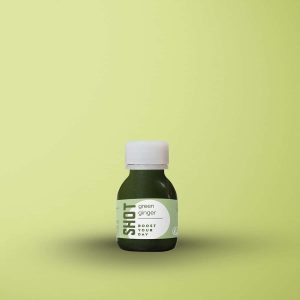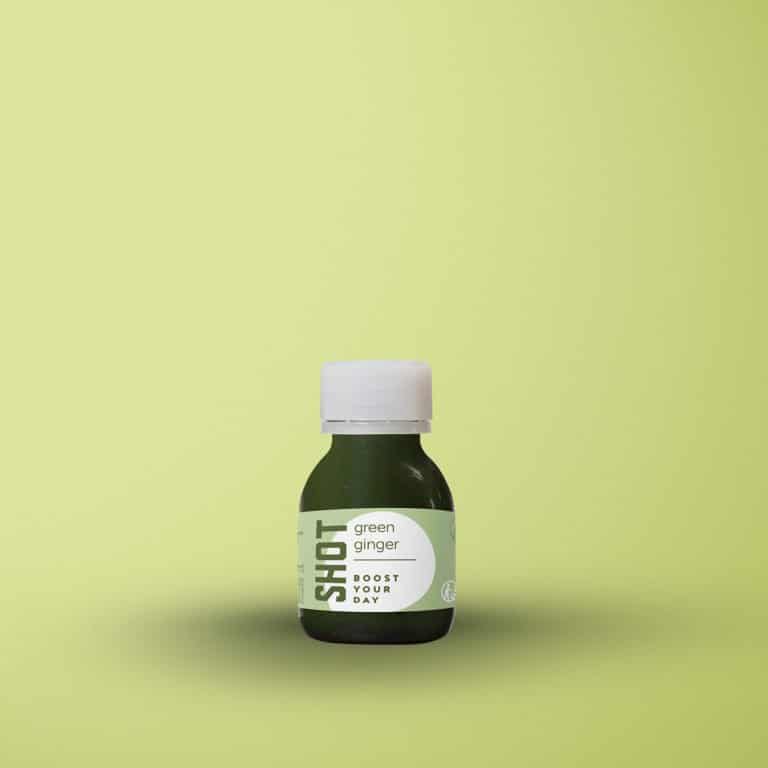 This is our greenest shot: and we think it's the best of both worlds. It combines all the goodness of our ginger shot with green leafy vegetables and spirulina. Spirulina is actually a superfood algae and contains many valuable minerals.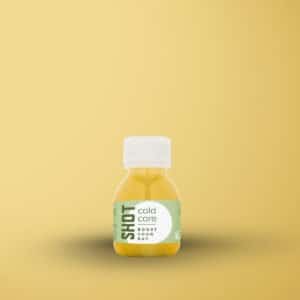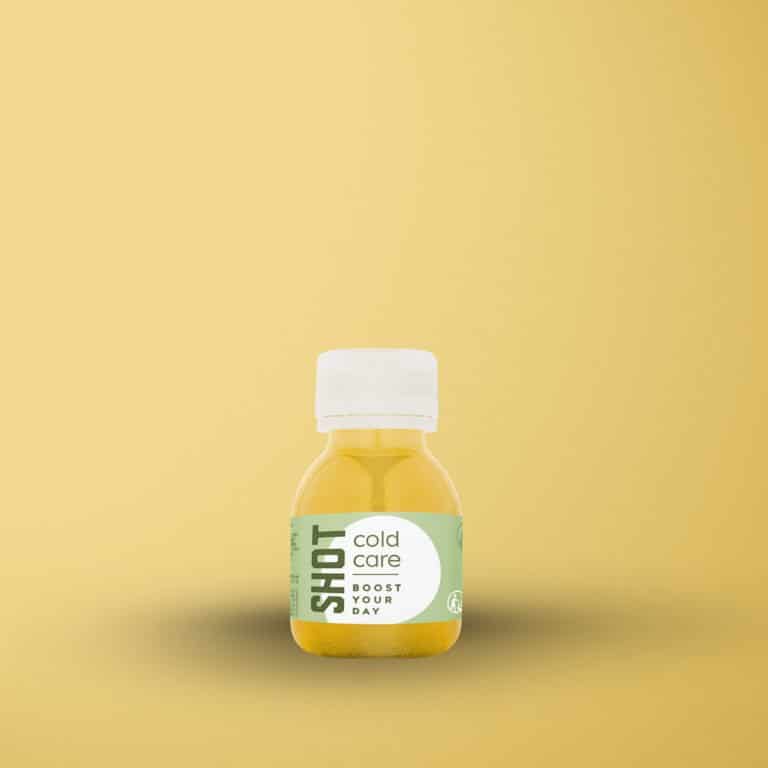 Onze Shot Seasonal zijn onze per seizoen wisselende shots. Op dit moment hebben we de Cold Care shot: een shot die ideaal is voor de maanden met de R in de maand om je weerstand te boosten. De shot bestaat onder andere uit koudgeperste sinaasappel, citroen, honing, appelazijn, gember, kurkuma, oregano, steranijs en zwarte peper.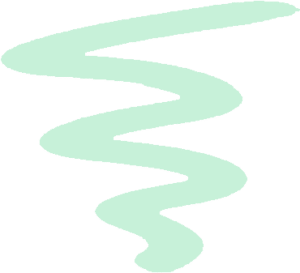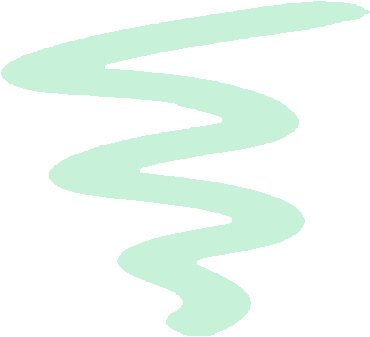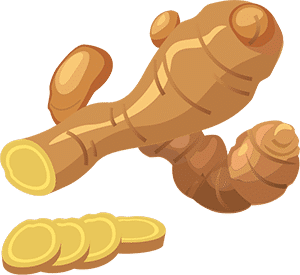 Can't choose which shots you want? Then choose our grand selection of shots! You will then receive three boxes with 12 shots each of the following selection:
4 x shot ginger
4 x shot of turmeric
4 x shot Vitamin C
4 x shot Vitamin D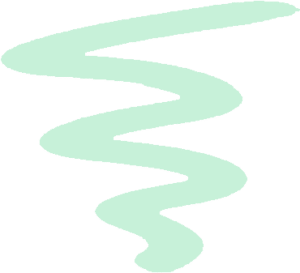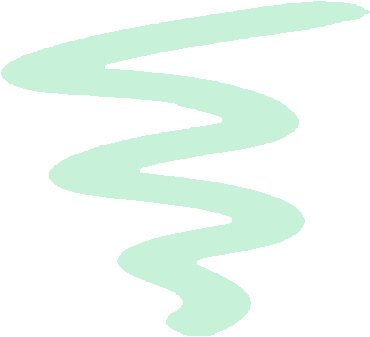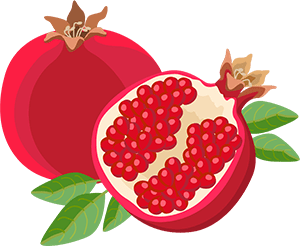 All our packages are delivered fresh and chilled. Immediately after pressing the juices and shots of HPP, we do the juices. This is the very latest technology to extend the shelf life of foodstuffs without preservatives or heating by means of water pressure. This allows us to deliver super fresh and yet extend the shelf life of the juices. However, does the month last even longer than the given best before date? Then freeze your juices and shots. Frozen juice stays good for months in the freezer.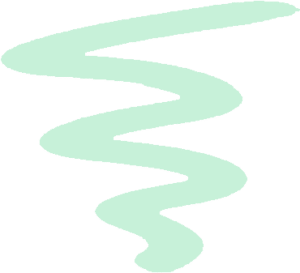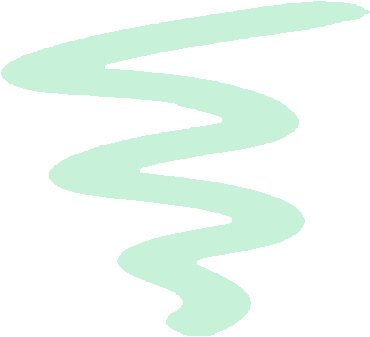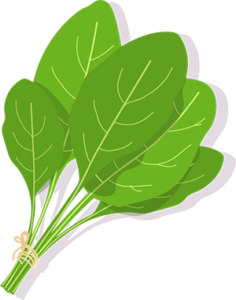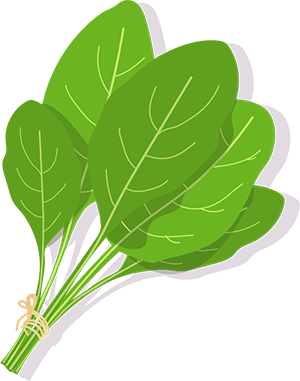 Like our juices, our shots are cold pressed. This means that no heat is used in the production process and that the maximum amount of vitamins, minerals and enzymes from the raw vegetables and fruits is retained.
Try squeezing juice from a ginger or turmeric root, you will notice immediately that it is really difficult. It also means that the concentrate of our ginger shots and turmeric shots is really high. That makes them very spicy - a real shot - we would say. Is it too spicy for you? Make a tea from the shots: dilute half a shot with boiled water.
GINGER SHOTS & A FLAT TUMMY
GINGER SHOTS & A FLAT TUMMY
When you think of ginger, you may quickly think of Asian cuisine or spicy food. Because there is something spicy about the taste of ginger. This spicy taste is due to the bioactive substances gingerol and shogaol, two of the main components of ginger. Gingerol is known as a powerful antioxidant.
Ginger helps regulate blood sugar levels. By improving the uptake of glucose into muscle cells, it helps normalize blood sugar levels. This means you need less insulin, which in turn has a favourable effect on fat burning.
The more stable your blood sugar level, the easier your body can burn fat and the less fat is stored around your belly. Ginger can also be used to reduce the risk of developing type 2 diabetes. But ginger has many more health benefits. You can read all about it in the blog below!
Do you think our ginger shots are too spicy?
Dilute half a shot with boiling water and you have a delicious ginger tea, our favorite!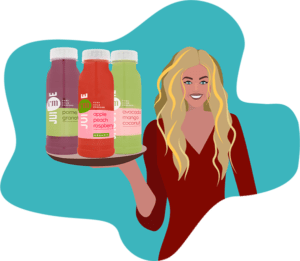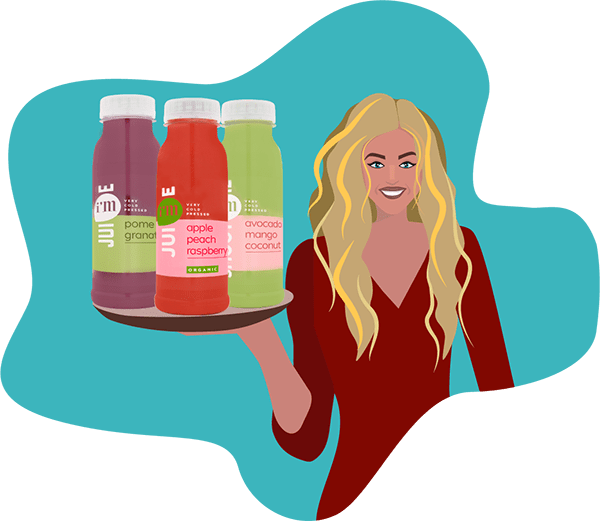 [post_hero post__in="15594"]
[post_slider post__in="7394,3031,13566,15574,13564"]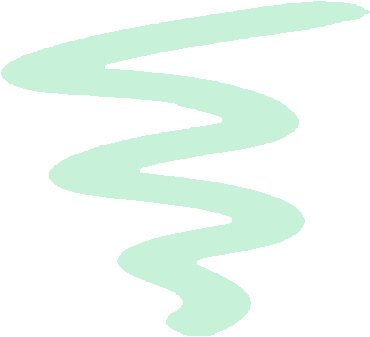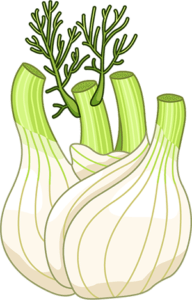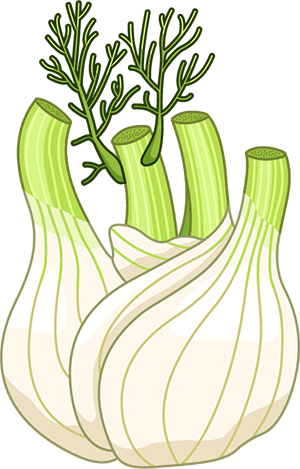 Attached is an overview of the most frequently asked questions about the shots monthly subscriptions of JUIZS. If your question is not listed, don't hesitate to ask!